Central Florida Fishing Guide Spotted Seatrout Gallery
Spotted seatrout, also called speckeled trout, are the most popular gamefish in Florida. They may look like freshwater trout but are in no way related. These fish inhabit the Indin River Lagoon system all year long. School sized trout from 12=18 inches can often be caught by the dozens. "Gator" trout over 24 inches can be found on the shallow grass flats in the same places the redfish live.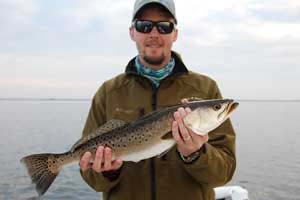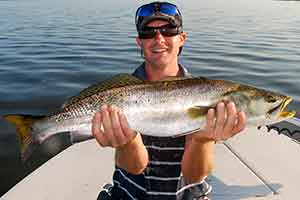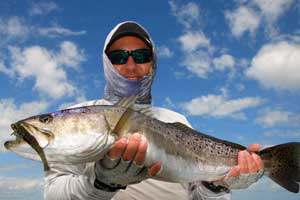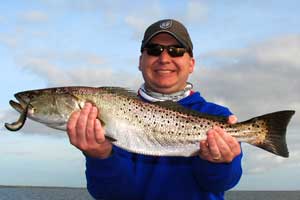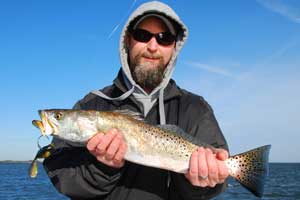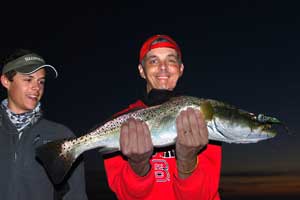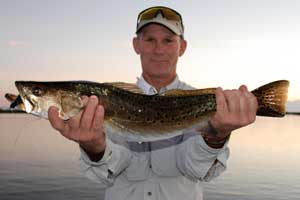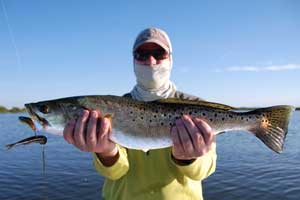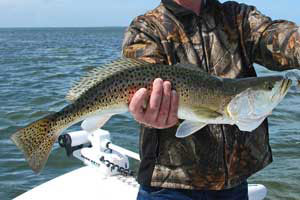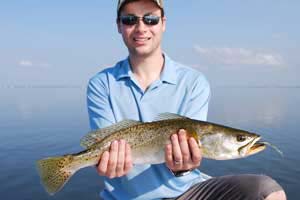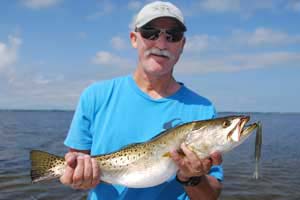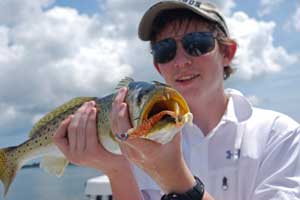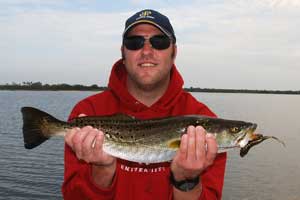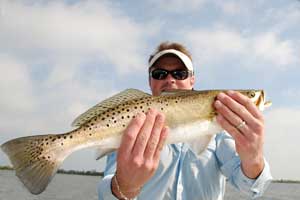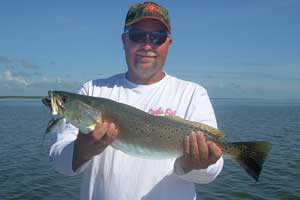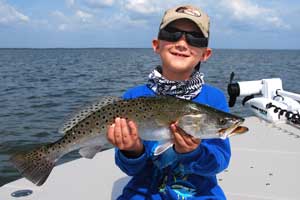 Capt. Chris Myers & Central Florida Sight Fishing Charters. Saltwater light tackle and fly fishing charters on the shallow flats of the Space Coast of Florida.
[email protected] 321-229-2848
If you would like to see video of seatrout and more being caught on my boat, visit my Youtube playlist Flats Fishing in Central Florida.